Acorn & Stannah Stairlifts, Chairlifts for Stairs, Used Stair lifts, Chairlift & Stairlift Rental and Repair in Mount Laurel, NJ from Interstate Lift.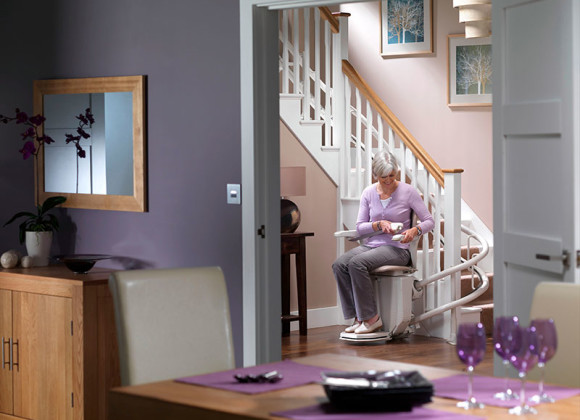 We would like to welcome our Mount Laurel, NJ stairlift customers to our website. Interstate Lift is a company that you can rely on for quality mobility solutions. Our journey started out over 40 years ago, and we have been keeping a finger on the pulse of the stair chair industry as it has evolved over the years. When you work with us to purchase your chairlift for stairs, you can be certain that you will get the highest quality equipment that is available on the market today. We offer Acorn stairlifts, Stannah stair chairs and chairlifts. These are names that resonate loudly within the mobility industry, and they stand behind their work with ironclad guarantees. You will benefit for years to come if you decide to work with Interstate Lift to make your home more comfortable.
Mount Laurel, NJ Stair Chair Rentals
In some instances, the purchase of a new or used stair chair may not be the best choice for a number of different reasons. We fully understand this dynamic, and over the years, many customers have come to us looking for stair chair rentals. This is a significant part of our business, and we would be glad to help you out if a stair chair rental is the solution that is right for you in light of the circumstances.
Stairlift Repairs
When you rely on a chair lift for stairs to get around your home painlessly and efficiently, you may need some repairs from time to time. We are expert stair chairs installers, so our technicians are also very capable of quality stair chair repair work. Interstate Lift has you covered if your existing stair chair needs a tuneup, and we will never try to get you to buy a brand-new product when a chair lift repair will be a perfectly acceptable choice.
Your Mount Laurel, NJ Stairlift Experts Are Here to Help!
Our people in the field provide polite and efficient service, and we have always been deeply committed to quality customer service when we install stair lifts into Mount Laurel homes. At the same time, we also place an emphasis on clear, concise communication at the initial point of contact. When you call us, you will be speaking with a knowledgeable stair lift expert who can answer all of your questions in an understandable, down to earth manner.
If you are ready to get started, we can be reached at 215-335-7940, and our toll-free number is 800-248-8800.