Stannah Stairlifts, Chairlifts for Stairs, Used Stair lifts, Chairlift & Stairlift Rental and Repair in Newark, DE from Interstate Lift.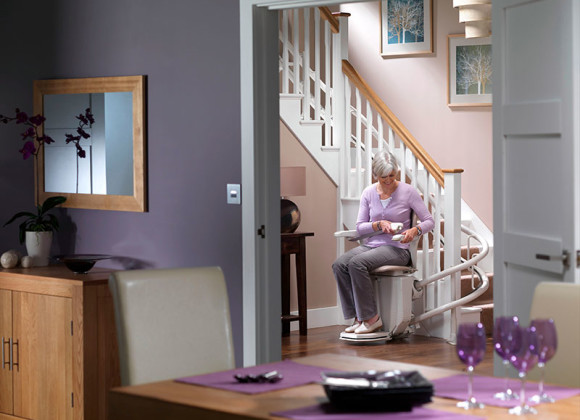 If you are a local resident of Newark, DE who is looking for a stair lift company you can count on to provide a truly holistic solution, you have identified the ideal resource. We founded Interstate Lift more than four decades ago on a commitment to customer service and quality products. This philosophy has served us well, and we continue to provide mobility solutions to our neighbors in and around Newark, Delaware.
Acorn VS Stannah Stairlifts
Your home is probably your most valuable possession. Any time you are going to be altering your home in any way, you are making a very big decision. Plus, when it comes to a stair lift, your physical well-being is at stake, so this adds to the magnitude of the project. We have a full understanding of this dynamic, and we have carefully shaped our business to ensure quality. There are a few names in the stair chair manufacturing industry that make people stand up and take notice. Interstate Lift has developed relationships with these companies. When comparing Bruno, or Acorn stair chairs, to the top-quality of Stannah, the choice is obvious. We recommend Stannah stair chairs, and chairlifts, over Acorn chairlifts. When you look through our catalog, you will definitely find a chairlift for stairs that is perfect for you, your home, and your budget.
Our stair lift installers are experts in the field, and we recognize the fact that homes here in Newark, DE can have unique configurations. Stair chairs are designed for adaptability, and this is one of the reasons why Stannah offers multiple different options. We can accommodate landings, curvatures,  angles, and narrow spaces, so you don't have to be concerned about the configuration of your staircase.
We also sell top quality, lightly used stair lifts.
Newark, DE Stair Lift Rentals & Chair Lift Repair Work
As a full-service stair chair company, we can do any type of chair lift repair work that you may have, and our chair lift repair technicians have experience working with all of the top brands. Plus, we also offer stair lift rentals if you're looking for shorter term solution.
Let's Get Started!
Now is the time for action if you have been thinking about installing a stair lift into your Newark, DE home. You can discuss your project with one of our stair chair experts if you give us a call at 215-335-7940 or 800-248-8800.