Custom and Curved Stairlifts in Wilmington, Delaware Valley, Lehigh Valley Philadelphia, South Jersey, and the Surrounding Areas
Our company, Stannah Interstate Lift, is firmly established as the most trusted provider of custom and curved stairlifts in Philadelphia and all other communities in the Delaware Valley. We are the best at what we do because we have a sincere passion for the well-being of our neighbors in this area. If you have mobility challenges, you may feel as though you have no choice but to move into an assisted living facility. This is especially true if your stairs have an unusual shape. Custom and curved stairlifts can change everything and allow you to remain in your home.
Since we have been assisting clients in this area for so long, we have an intimate understanding of the local architectural nuances. We are uniquely qualified to provide custom and curved stairlifts here, and we have helped countless people live comfortable lives over the years. Our highly experienced technicians in the field can evaluate your staircase and make the appropriate recommendations. Once you decide on a particular stair chair, we will put our installation expertise to work for you.
Stannah Custom and Curved Chairlifts
In any industry, there is a company that stands head and shoulders above the rest when it comes to quality. Stannah custom and curved stairlifts are the gold standard, and all of our custom curved stair lifts are sourced from them. This company has been around since the 1800s, and they have been producing stair chairs for over 40 years. During that time, they have assisted more than 600,000 customers with mobility challenges, and that number grows day by day. In addition to the brand-new Stannah chairlifts that we always have in stock, we also offer used stair lifts.
Custom Stair Lift Repair and Stair Lift Rental Specialists
Our stair lift repair technicians can be on the scene in a flash to get your unit working correctly once again if it is on the fritz. And if you are interested in a stair lift rental, we have you covered, and there are many options available at all times.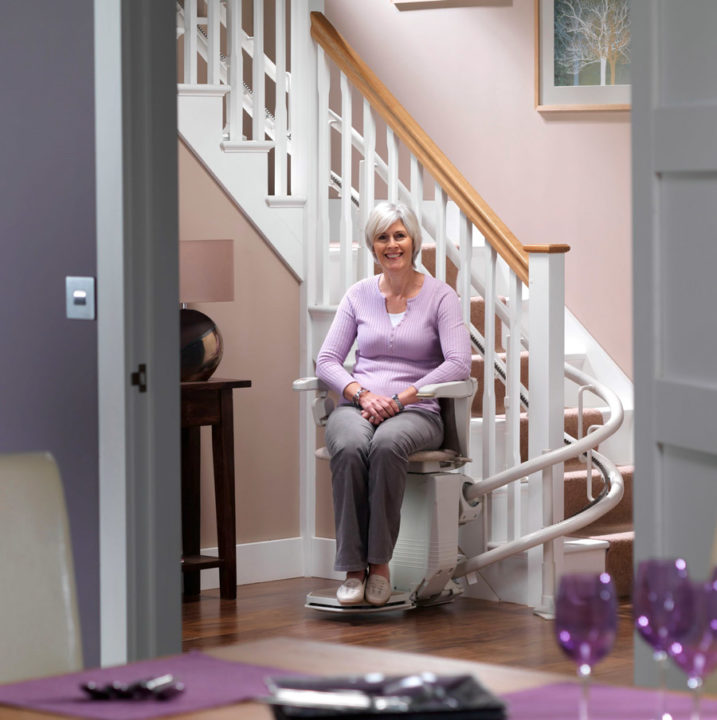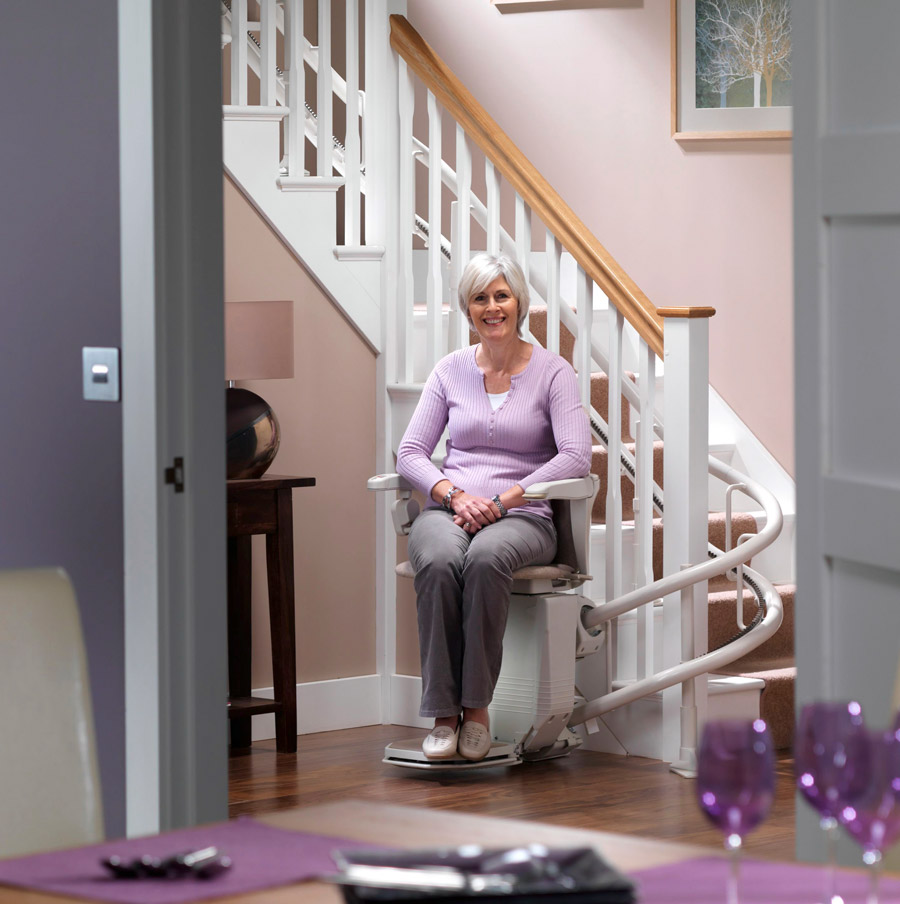 We Are Here to Help!
If you would like to speak to us about new custom and curved stairlifts, stair lift rentals, or stair lift repairs, we can be reached by phone at 215-335-7940, and our toll-free number is 800-248-8800. We also have a contact page on this website that you can use to send us a message.
We provide sales, service and installation for the following Stairlift types:
---
We also install grab bars!