Straight Stairlifts and Stair Lift Rental in Wilmington, Newark DE, Philadelphia, Allentown, King of Prussia, South Jersey, and the Surrounding Areas
You can stop right here if you have been searching the Internet looking for straight stairlifts. Our company, Stannah Interstate Lift, has been providing mobility solutions for people in and around the Delaware Valley for more than four decades and counting. We got into this business because we sincerely wanted to make a difference in the lives of people that face mobility challenges, and it is gratifying to assist our neighbors in this area.
According to the United States Department of Health and Human Services, seven out of every 10 senior citizens will eventually need help with their activities of daily living. If you are in this situation, you may consider residence in an assisted living facility. This makes sense on the surface, but these communities are extremely expensive, and Medicare does not pay for custodial care. A stair chair can allow you to remain in your home. In addition to the monetary side of the equation, many if not most people would simply prefer to stay put in familiar surroundings.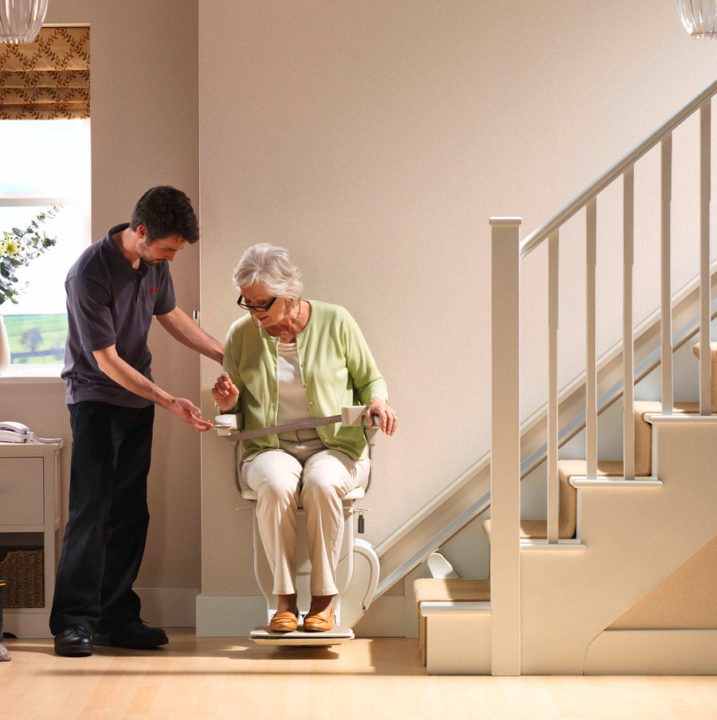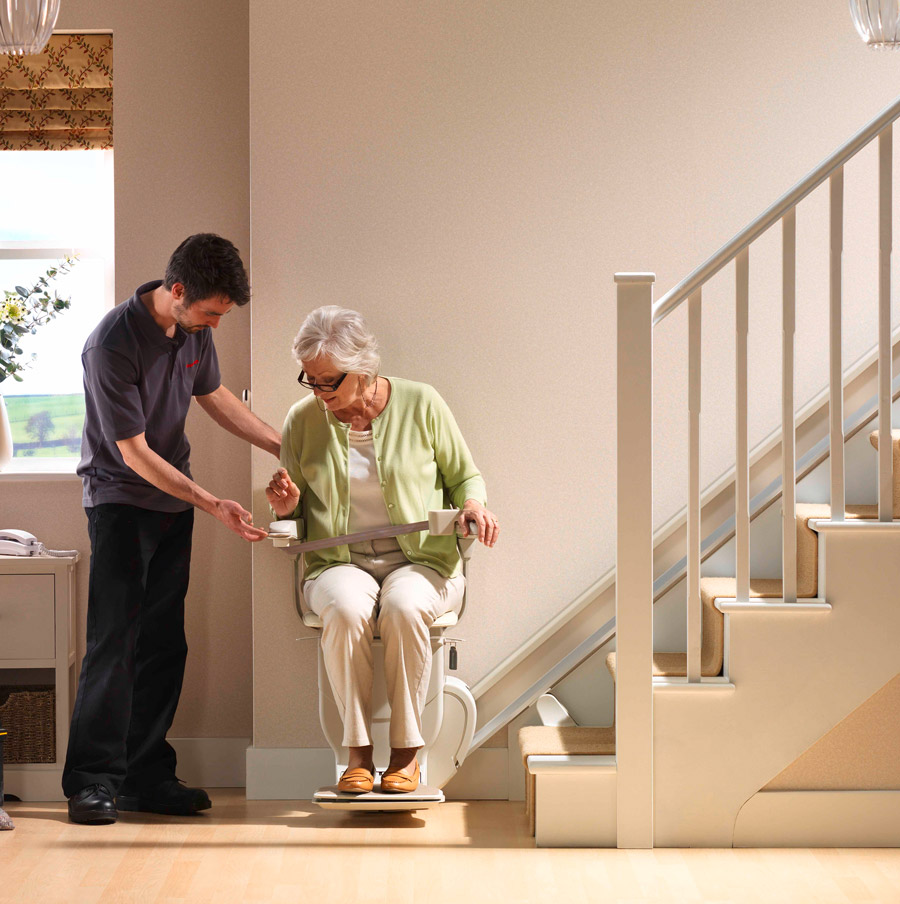 Stannah Chairlift Company
The stakes are high when you are relying on a stair chair to transport you to different areas of your home. Top quality is very important, and you can rest assured that you will get nothing but the best when you partner with Stannah Interstate Lift. We source our straight stair lifts from Stannah Stairlifts, which is a highly respected company that was founded back in 1867. They have been setting the standard for quality straight stair lifts for over four decades and counting, and they have well over a half a million satisfied customers utilizing their stair chairs.
Stairlift Rental and Stair Lift Repairs
In some cases, a stair chair is necessary, but the need is not going to be permanent. If you are in this situation, we definitely have you covered, because we are the leading provider of stair lift rental services in the greater Philadelphia area. Plus, if you already have a stair lift, but you need some service or repair work, our expert technicians will be on the scene in a flash to get your stair chair working as good as new.
Contact Stannah Interstate Lift Today!
If you would like to discuss a straight stair lift purchase, a repair, or a stair lift rental with a knowledgeable member of our team, we can be reached by phone right now at 215-335-7944 or 800-248-8800.
We provide sales, service and installation for the following Stairlift types:
---
We also install grab bars!