Do you have someone in your house who is suffering from backache or knee pain? Then, mobility in the house will be restricted. You should make sure that there is a lift in the house. A stairlift is the right solution for you because you it is more convenient, useful, and comfortable. This will prevent further worsening of the situation. We, at Interstate Lift, can be the right choice for you. We are an experienced and reputable company which offers you high-quality stairlifts for your home. Right from straight to curved stairs, our Bruno stairlift fit all kinds of staircases. We have an overall experience of more than 40 years and have earned a solid reputation among all our clients. We also help you with the installation and servicing of your stairlifts. So, if you belong to areas such as Wilington, South Jersey, Philadelphia, Marlton, Moorestown, or Princeton, then you must choose us today.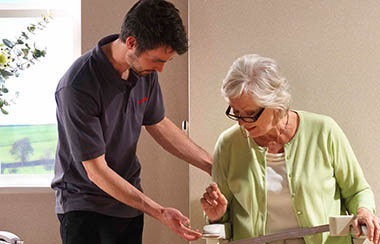 Here, we have put together a few essential things to lookout for while choosing a stairlift. Take a look. 
Quality

 
You should make sure that the stairlift you are choosing is quite efficient and functional in nature. You should ensure that the quality of the stairlift is good so that it also lasts for long. After all, you are spending a lot and should get the durability you need for the stairlift. It should not break down and cause an accident. 
Safety Features

 
Along with the quality, you should ensure that the stairlift has proper safety features so that your family member is safe while using this product in your house. You should make sure that the stairlift is safe to use.  Check the user manual and all the features to make sure it is a good option for you. 
And if you think we can be a good option for you, then contact us today without further delay.