Are you worried about a loved one who is facing mobility issues? Problems in mobility could be due to different reasons. Sometimes you might not be physically challenged but it could be a sudden injury or mobility restrictions due to a surgery or a cardiac arrest. Whatever be the reason, it is quite inconvenient both for the patient as well as their family members. Someone has to always stay with the patient and assist them to go from one place to another which is a little difficult because everyone is busy these days. Moreover, it is frustrated to sit on the couch or be on the bed all day long. Now you can get a fantastic solution to this predicament. Invest in the chair lift for stairs. We are an experienced provider known for several popular brands that can meet your needs as well as suit your budget. So, if you are located in areas like Delaware Valley, Delran, Philadelphia, Princeton, South Jersey, or Wilmington, you can resort to us without hesitation.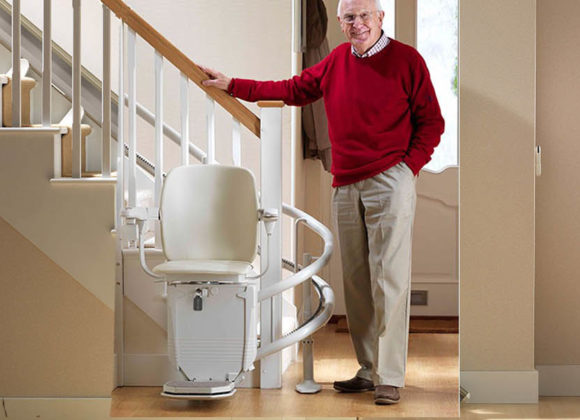 Here, we have a few factors that you need to keep in mind while deciding on the chair lift. Take a look.
First of all, you should make sure that the lift is easy to operate and the patient can themselves click the buttons to move up and down the stairs at ease. So, check the operation and test it before deciding on one.
The next thing that you must consider is the comfort of the user. Make sure that your patient can sit comfortably on the chair and feels alright when it goes and up down the floors.
There are several kinds of chair lifts in the market with various modern features. If you pick a stylish and modern chair lift, it will add appeal to the house and will increase the overall value of your house.
So, if you are interested in our chair lifts, get in touch with us now.