Have you been confined in a wheelchair for the majority of your life? Or did you have an accident recently where you have to use a wheelchair for a long period of time? Whatever unexpected tragedy or disease has made you wheelchair-bound, you find yourself in a state of limited mobility. Even simple acts of going to certain areas of your house are difficult for you. However, a chair lift for stairs provides a quick and effective solution along with many other benefits.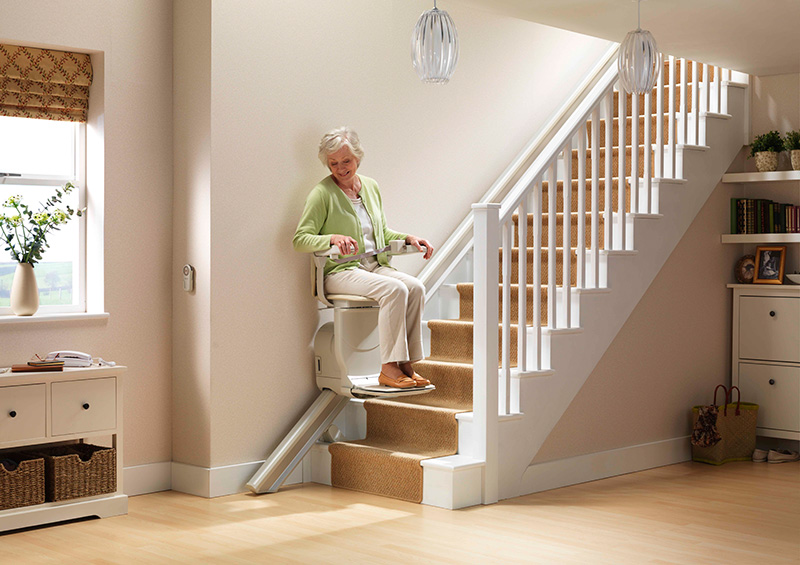 At Interstate Lift, we pride ourselves on providing the most professional and caring services to all of our customers. We are an authorized dealer of Stannah stairlifts, which are considered one of the best in the market. Whether your stairs are straight, curved, or narrow, you can count on our professional team of engineers to provide you with a wide range of accessibility solutions. We also offer stair lift rentals if you do not want a permanent one in your home. We provide our services to Philadelphia, South Jersey, Wilmington, Delran, Marlton, Newark, DE, and neighboring areas. If you are from any of these areas, contact us today.
Here are some more benefits of using chair lifts for stairs at home:
Using stairs is almost impossible or very dangerous when you are confined to a wheelchair. It is easy to fall down the chairs that can result in a broken leg, hip and a variety of other serious injuries. However, a chair lift ensures your safety whenever you use the stairs at home.
You likely need assistance getting up or down the stairs in your house. As such, when there is no one around, you are bound to where you are. Using a chair lift helps you regain your independence and provides an easy and safe way for you to access any level of your home.
So, if you are interested in our services, contact us today.