Do you have any kind of pain in your back, knee, or your ankle? Have you recently suffered from a cardiac arrest and have been asked to restrict your mobility? There are many reasons for which you might be restricted to move from one place to another. It could be permanent or temporary but it is extremely inconvenient to remain confined to an area. If you find yourself in such a situation, you should probably install a chair lift for stairs at home. In this way, you can move from one floor to another without causing any stress to the injured or hurt area. We, at Interstate Lift, can be the right choice for you. We are an established and reliable company which has been in this field for more than 40 years now. We can provide you with high-quality stair lifts and chairlifts for all kinds of stairs, right from curved, straight to even narrow ones. We are known for our state-of-the-art technology and can also provide you with rental or lease services. So, if you are from Philadelphia, South Jersey, Wilmington, Ardmore, Delaware Valley, or Moorestown, then you can rely on us.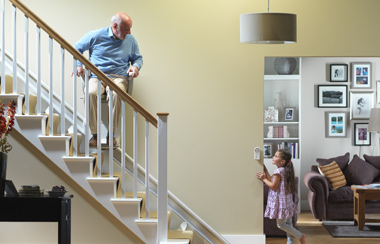 Here, we have put together a few things to look out for while purchasing a chair lift for stairs. Take a look.
Chairlifts have been in this world for a very long time but it is improving with time. That is why it is important to choose a chairlift which is equipped with the latest technology, updated according to the times. You should go through the features to understand if it is of an advanced level or not.
You have to also take care of the budget whenever you're making such a purchase. That is why you must take quotes for this from the company in advance and see if it is affordable for you or not. If needed, you can also use these quotes to compare it with others and then make a wise choice.
So, if you thinking of choosing us, contact us today.