Do you or someone you know suffering from knee injuries or back pain? Or have you or someone recently suffered from cardiac arrest? Even deadly accidents can cause spinal injuries or other kinds of pain for which you might not be able to climb up and down the stairs. But sometimes it can get really important to go to the next floor and people also get tired of being confined in one room. That is why you can opt for a chair lift. We, at Interstate Lift, can be the right choice for you. We are an established and reliable company which has been in this field since 40 years. We can provide you with highly advanced chair lifts for all kinds of staircases, from spiral to narrow. We also offer you rental or lease services. We are known for our quality products and customer oriented services. So, if you are based in areas such as South Jersey, Philadelphia, Marlton, Moorestown, Mt. Laurel, or Delran, then you must opt for us.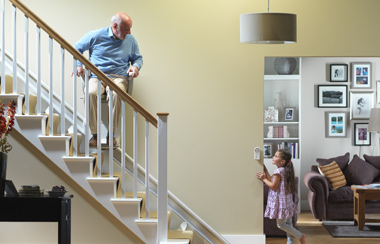 Here, we have put together a few crucial things to lookout for while buying chair lifts. Take a look. 
You should get a chair lift with modern features that offer you both comfort and convenience. You must ensure that there are also safety provisions in the lift so that there are no chances of any accident. You should go through the features and see if it is what you are looking for or not.
Another thing that you should focus on is the price of the chair lift. You must ask for these quotes in advance to have an idea of the price and if it is suitable for the budget you have. You can also compare these quotes with others to get a more cheaper solution.
So, if you are interested in our products, then you must contact us now.