Do you have any sort of mobility restrictions because of knee pain, back pain, sprain in the ankle, or even cardiac arrest? There could be several reasons why your mobility could be restricted and you should obviously listen to your doctor. But at the same time, it can be frustrating to be restricted in one part of the house. The only solution you might have is to invest in a chairlift so that you can easily move up and down the stairs without stressing you are injured or affected areas. We, at Interstate Lifts, can be the right choice for you. We are an established and experienced company with more than 40 years in this business. We can provide you with highly advanced chairlift for all kinds of staircases, starting with narrow, straight, curved and so on. We also help you with chairlift rental and installations. So, if you belong to areas such as, Philadelphia, Newark, DE, King of Prussia, Ardmore, Cherry Hill, or Delran, then you can opt for us.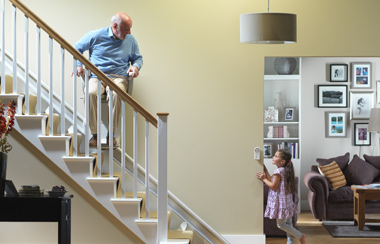 Here, we have put together a few benefits of getting a chairlift rental. Take a look. 
If you do not want to spend a lot of money, this is the best way to save it because you only have to pay a rental at the end of the month instead of paying for the whole device. It is more convenient because you can use it for as long as you want and then give it back when you no longer need it.
Another thing that you have to keep in mind is if you buy the chairlift, you will also have to maintain it. But if you rent it, then you do not have to bear the hassle of maintaining it. That will obviously be the responsibility of the seller.
So, if you are interested in getting the chair lift on rent, contact us today.