Are you someone who is facing a major difficulty in your back or your knee? Have you been asked to restrict your movement even inside the house? Or do you know someone who is facing such mobility restrictions at home? Then, you might need to opt for a stairlift. It is a wonderful option for people who cannot freely move from one floor to another. Equipped with safety features and easy mobility features, these stair chairs are an amazing idea. We, at Interstate Lift, can be the right choice for you. We are an experienced and reliable company with a variety of stair chair options. And if you are worried about the prices, you should make sure that you get a stair chair rental. We can also provide you with chair lift rental services at low rates. We are known for our high-quality and personalized services. So, if you are from areas such as Delran, Jenkintown, King of Prussia, Philadelphia, South Jersey, or Wilmington, and want to rent such a stair chair, you can rely on us.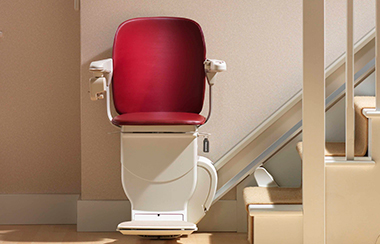 Here, we have enlisted a few amazing benefits of renting a chair lift. Take a look.
A chair lift can be especially money-saving if you are going to need it temporarily. Sometimes the mobility restriction is just for a few days and you might not require using the chair lift for a very long time. In such a case, instead of buying one and let it be unused, you should rent a chair lift.
Since you are just going to rent the chair lift, you have no liability. If it stops working or any part needs a replacement, you will not be responsible. You must not manhandle it but the regular servicing or maintenance that it might need will not be your responsibility.
So, if you want to rent a chair lift, quickly contact us today.