Do you have any kind of mobility restriction? Sometimes, due to backache, knee pain, or an ankle sprain, you might be confined to one part of the house. Often, even after cardiac arrests, people are recommended to remain in one area, especially not climb up and down the stairs. For such patients, it is important that they invest in chairlifts for stairs. This will allow you to climb up and down the stairs without causing any stress on the injured area. We, at Interstate Lift, can be the right choice for you. We are one of the most established and reliable companies which have been in this business for more than 40 years now. We can provide you with all kinds of stairlifts and chairlifts for different kinds of stairs, starting from straight, narrow to even curved ones. We also offer stairlifts on lease. We are known for our great quality products along with our customer-oriented approach. So, if you are based in areas like South Jersey, Wilmington, Philadelphia, Ardmore, Mt. Laurel, or Newark, DE, then you can rely on us.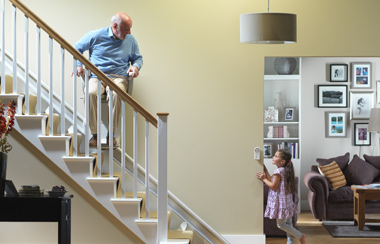 Here, we have put together A few things to know about the chair lift for stairs before buying. Take a look.
Even though nowadays you get many kinds of tutorial videos for installing a chairlift, it is advisable that you leave the work to the experts. Always ask the company providing you with such stairlifts if they can help you with installation services as well. Since they are manufacturing such products, they will have professional staff who will know better about how to install the product and will further guide you regarding its usage.
You must also know about the safety features of the stair lift. Since the person using these will not be in a state to protect themselves optimally, the machine needs to be equipped with safety features so that big mishaps can be avoided. You should know about the safety features and get a demonstration before buying.
So, if you are interested in our chairlifts, contact us now.