A chairlift is aerial transportation equipment that is most commonly associated with winter ski resorts and is used to convey skiers up a mountain. In the event of an emergency evacuation, Chairlifts are quite useful. At Interstate Lift, whether your stairs are straight, curved, custom-made, narrow, have tight twists and landings, or are interiors or outdoors steps, Interstate Lifts will complete the installation on time and within budget. If you just require a Chairlift for a short period, we can provide Chairlift rentals. We offer free in-home consultations to help you determine which Chairlift product is best suited to your property and needs. To put it another way, a Chairlift or stair elevator makes climbing stairs simple. 
The following are some of the advantages of using chairlift aids: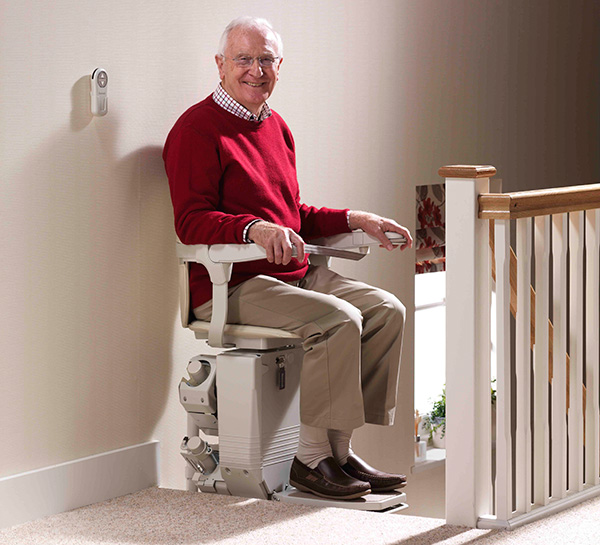 Safety
The chairlift is a safe and sturdy way for a customer to ascend or descend a flight of stairs since it is fixed to the staircase or steps with a rail tune and screws.
Independence
Using a stair elevator can provide the customer with a sense of independence, knowing that they can easily access any portion of the house.
Convenience
A chairlift ensures that people with mobility issues. They don't have to rely on others to carry them or assist them to climb stairs.
Adaptability
The majority of stair-hiking wheelchairs are made to fit different types of stairs and steps, even challenging ones.
Low-energy
A Chairlifts use very little energy and are hence considered an energy-efficient mobility device.
Battery-operated
Most stair elevators are powered by powerful batteries, so you can use them even if the power goes out. Chairlifts are technological marvels in that they provide the user with the power and control to direct their movement up and down a staircase, right at their fingertips.
For further information, please contact us at 800-248-8800 or 215-335-7940 right now if you live around South Jersey, Princeton, Cherry Hill, Newark, DE, Ardmore, and Marlton areas.