Stairways often limit the ability of seniors and those ailing from a prolonged disease to move around the house freely. Getting a stair chair for them can be a cost-effective solution.At Interstate Lift we sell high-quality, consumer-tested and durable stairlifts. Any model you choose, our highly trained technicians will ensure a smooth installation with no damage to your wall or stairs. Being a family owned company, we understand the value of personalized services; so we work with you, taking all your needs into account to achieve the best stairway solution at the best price. Since the safety of our customers is our number one priority, we provide Stannah stairlifts which are considered the best in the market since 1975 and have countless satisfied consumers. Over the years, we have proven that no one knows more about stairlifts than we do, which has helped us build a steady clientele in and around Ardmore, Cherry Hill, Delaware Valley, Philadelphia, South Jersey, and Wilmington.
Below we have mentioned 3 useful factors to focus on while purchasing a stair chair. Take a look.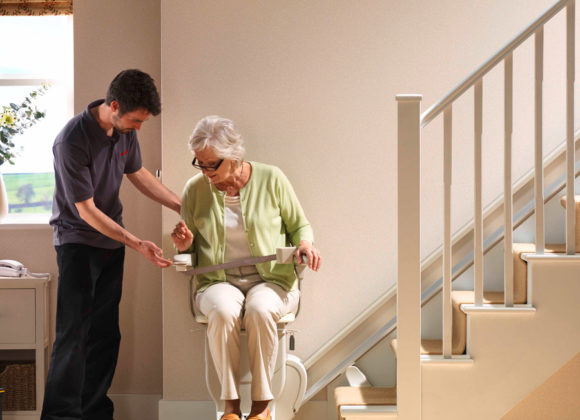 The design of the staircase determines the type of stairlift to be installed. For instance:
Straight staircase – ones with no curves or turns need a standardized straight rail stairlift
Curved staircase– ones with turns and immediate landings need a custom built curved rail stairlift
The second one will need more time to complete and also cost more than the first one.
The Capacity of the stairlift
Standard models have a capacity of 300lbs; few can go up to 500lbs. But if a large person uses it then you need a heavy duty lift with a wider seat. A heavy duty model usually requires more space to be installed.
Some prefer it electrically powered so that they don't have to take the burden of charging it. While some prefer it battery powered so that they are not disappointed when there is a power cut.
So, if you want a free in-home evaluation, you can get in touch with us at 800-248-8800 today.