Do you have someone at home or do you know someone with mobility restrictions? Then, the staircases can be one of the major sources of inconvenience for them. However, not accessing these or avoiding these also might not be possible because most of the amenities or rooms in your house must be accessed through staircases only. So, it is wise to install in a stair chair for the elderly or the injured in your house. We, at Interstate Lift, can offer you high-quality, advanced, and affordable Stannah stairlifts or chairlifts. With more than 40 years of experience and understanding the restrictions of a person with mobility difficulties, we can offer you one of the best stairway solutions. We also offer stairlift rentals along with stair chair installation and repair services. So, if you are from areas such as Ardmore, Cherry Hill, Delaware Valley, King of Prussia, South Jersey, or Wilmington, you can resort to us without any hesitation.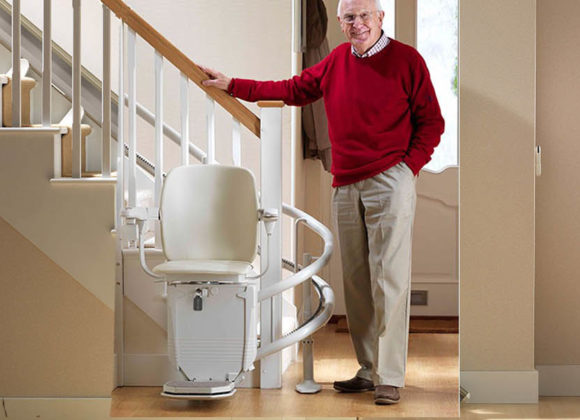 Here, we have put together a few ways in which a stair chair can be used to your advantage. Take a look.
Independence
Firstly, you should understand the senior citizens or people with disabilities are often a little sensitive about their independence. They are aware of their bodily restrictions but cannot seem to accept it and hence, don't want to depend on people. A greater level of dependence also leads to depression sometimes. But stair chairs are easy to use and can help your seniors move around freely in the house without anybody's help. This will empower them with greater independence.
Safety
The stair chair is equipped with safety buckle features which enable your seniors to remain fastened to their seat during the movement. These also have built-in safety features which prevent operations when there is an obstruction in the stairs or in case of any discrepancy in the position of the seat, armrests or footrests. In fact, you can also lock switch it if you want to prevent is usage by others such as kids.
So, don't delay anymore and quickly bring these home today. Contact us at the earliest.