Do you have someone at home with a mobility issue or simply have trouble going up and down the stairs? Due to a dangerous accident or some muscle pull, people may face permanent or temporary injuries in the back or at their knees which might cause a hindrance in people's independence. It is extremely inconvenient to depend on other people just to climb the stairs to the second floor of your house. That is why you must invest in advanced stair chair facilities. We, at Interstate Lift, can be the right choice for you. We are an experienced and reliable company which brings you high-quality stairlifts with over 40 years of experience. Our products are all equipped with the latest technology and have some amazing features which will give you a very comfortable and convenient experience. With our quality and smart products and affordable prices, we have become one of the preferred choices in areas like Wilmington, South Jersey, Philadelphia, Delran, Newark DE, and Princeton. So, if you need a stair chair at home, you can rely on us.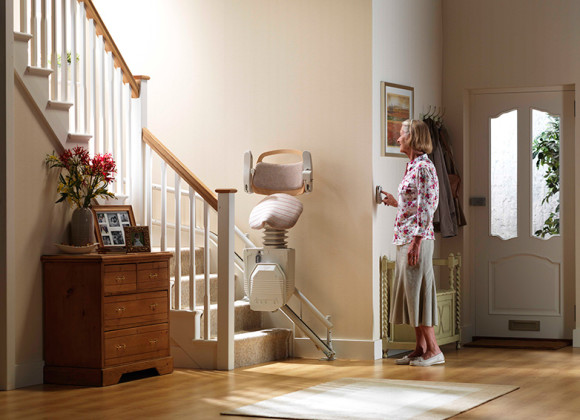 Here, we have put together a few essentials to always keep in mind while purchasing a stair chair. Take a look.
First of all, you must realize that a person with mobility issues will be depending on this to climb the stairs up and down. That is why it is important to ensure that your stair chair has safety features in it. There should be no risk and proper safety measures to prevent any kind of accident.
If the mobility issue is only temporary, then one need not spend a lot of money on this. You must make sure that you do not exceed the budget. For that, you should always take advance quotes and compare it with the others to make a wiser and more well-informed choice.
So, if you are interested in our stair chairs, then contact us today.