Do you have any kind of knee pain, back pain, or ankle sprain? Have you or someone you know recently suffered from a cardiac arrest? If the answer to all these questions is yes, then probably there are chances that you could be restricted from movement for at least a certain period of time. But it is highly annoying and inconvenient to remain confined to one part of the house. That is why what many people do is invest in a good stairlift which allows them to move up and down the stairs without hurting the injured area. Now imagine if such an important equipment in your house starts showing signs of damage. In that case, you will have to go for a stair lift repair service immediately. We, at Interstate Lifts, can be the right choice for you. We are an established and reliable company which has been in this field for more than 40 years. We can provide you with all kinds of smart stair lifts for straight, narrow, and even curved staircases. We are known for our high-quality products and smart and safe features. So, if you are located in areas like Philadelphia, Ardmore, Cherry Hill, Delaware Valley, Delran, or Marlton, then you can opt for us.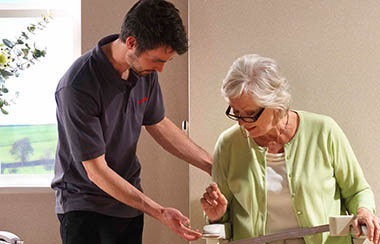 Here, we have put together a few things to check about the company offering you stair lift repairs. Take a look. 
You must understand that the repair work will be carried out by the professionals of the company. That is why you need to make sure that the company has hired knowledgeable, experienced, and well trained individuals for this job. Otherwise, you will not get a sound service from them.
The next thing that you have to worry about is the amount charged by the company for such repair services. You must check the rates in advance to understand if the company is suitable for your budget or not. If required, you should take quotes in advance from different companies and then compare these with each other to choose wisely.
So, if you're thinking of choosing us, contact us now.