Do you have a stair lift at home? If you have a mobility issue or someone in your house is suffering from severe backache or knee pain, it must be difficult for them to walk around, especially climbing up and down the stairs. For their benefit, one must invest in quality stair lifts or stair chairs. But simply buying an advanced model of stair chairs is not enough; you should take care of it when it falters and get repairs. If you need stair lift repair, you must opt for a professional. We, at Interstate Lift, can be the right solution you are seeking. We are a one-stop-shop for all kinds of chairlifts and stair lifts and along with offering sales and rentals of these stair lifts, we also offer repair and maintenance services. We have more than 40 years in this field and are known for our quality services, great customer service, and affordable prices. So, if you are based in areas like Wilmington, Philadelphia, South Jersey, Cherry Hill, Delaware Valley, or Marlton, then you can opt to choose us for repairing your stair lifts.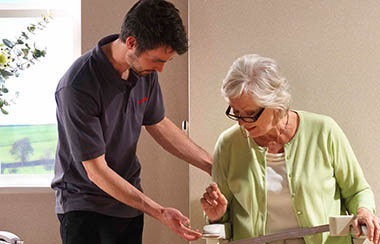 Here, we have put together a few major things to ask a company offering you stair lift repair. Take a look.
Do you have efficient and knowledgeable technicians?
In order to repair the stair lifts effectively, one needs smart, well-trained experts. You must ask the company if they have technicians who are capable enough of repairing these stair lifts. That is why you must inquire about their staff.
How much will you charge for the services?
You must have a set budget for your stair lift repair services. In order to know if a particular company is suitable for you, you must ask the amount charged by them. You will also be able to compare it with the others once you know the rate offered by the company.
So, if you think we can be a good option for your stair lift repairing needs, then contact us today.