Are you suffering from any kind of knee pain or back pain? Or have you recently suffered from a cardiac arrest? Be it an injury or heart attack, you could be confined to one place and your mobility could be completely restricted. This can hamper your independence and create a lot of inconveniences too. That is why often people invest in stairlifts. This is highly convenient and useful equipment that will make moving up and down the stairs much easier and safe. But imagine if this useful equipment stops functioning one day, the kind of disadvantage it will pose in your life. You should immediately get a professional for stair lift repairs. We, at Interstate Lift, can be the right choice for you. We have been in this field for more than 40 years and can provide you with various kinds of stairlifts and its installation and repair services. So, if you are based in areas like Philadelphia, Wilmington, Mt. Laurel, Delaware Valley, Moorestown, or Delran, you can choose us.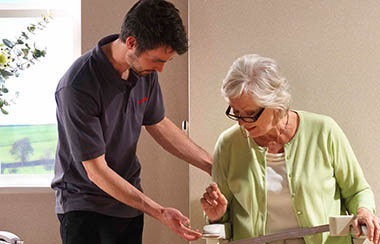 We have put together a few questions to ask your stairlift repair service. Take a look.
What are your working hours?
You have to be free in order to get the stair lift checked and repaired by the professional. That is why you have to know their working hours and go through your schedule once before making a booking.
Can you offer free quotes?
Getting an estimate for any kind of service that you are hiring is extremely useful. That is why you should ask for free quotes from different companies and match it with your budget to see if it is affordable or not. You can also use these quotes to compare it with others and make a wise choice.
So, after getting the answers, if you want to hire us for your lift repair, contact us now.