As people get older, everyday chores become quite strenuous. Even climbing up the stairs can be quite a task. Therefore Interstate Lift has come up with stair lifts. We can boast of the fact that no one knows more about these lifts as we do. Every person, home and lifestyle is different. So, it's important to keep personal consideration in mind while buying our product. Our experts will work with you to achieve the best solution for you at affordable prices. Interstate Lift is a family-owned business that offers a professional, caring, and friendly service. Whether your stairs are straight, curved, custom-made, or narrow, our certified installers can get the job done on time and well within your budget. We do not install any special wiring even if your stairs have tight turns and abrupt landings. Over the past 40 years, we have built a steady clientele in the regions of Cherry Hills, Delaware Valley, Philadelphia, Princeton, South Jersey, and Wilmington.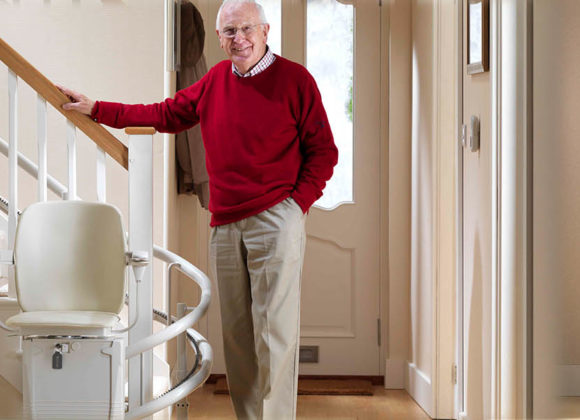 Below we have mentioned 3 essential features to look for while buying a stair lift. Take a look. 
Dimensions

 
Most of the stair lifts fit any type of stairway, but it is still recommended to measure your stairway before making the final purchase. Curved stairwells do require custom chairs because of the turns and bends. Some manufacturers ask you to bring the measurements while some may send their employees to measure your stairwell for accuracy. 
Weight Capacity

 
Every stair-assist chair has a maximum weight capacity. Make sure to buy a chair that gives you the right weight capacity or order to get a customized chair. The limit up to 400 pounds does not put too much pressure on your wall.  
Safety

 
It is important for your stair lift to meet the highest safety standards for the safety and security of its users. It should have safety hitches to make sure it doesn't move until it's firmly locked. Brakes, safety belts, and sensors along with easy-to-use controls are also necessary to stop the chair midway. 
So, if you want a free in-home evaluation for your chair lift needs, contact us on 800-248-8800.