If you only need a stairlift for a few months or more than a year, a stairlift rental is a terrific option. A stairlift rental payment plan allows you to enjoy all of the mobility advantages of a stairlift without having to make the entire purchase upfront. After six months, you have the option of continuing to rent, canceling the stairlift rental, or purchasing it for the remaining money. At Interstate Lift, our delivery times are quick and easy, and our specialists are nearby and ready to install your top-of-the-line Stannah stairlift products and accessories. If you've had a provider problem, we'll be there quickly to fix it. Our services are available around South Jersey, Wilmington, Mt. Laurel, Delaware Valley, Moorestown, and Ardmore areas. 
Let us some of the benefits of hiring stairlift rental: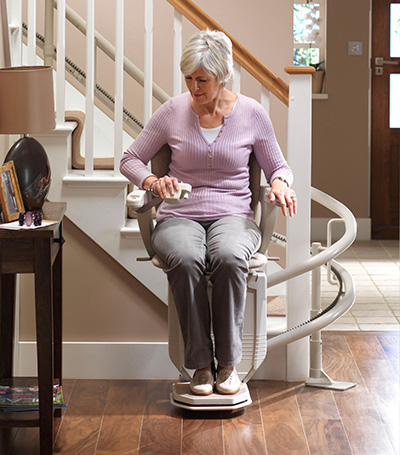 The cost
Renting a stairlift is much less expensive than buying one, and it's a great option if you just need it for a short period.
No time limit on the duration of the tie
You can rent a stairlift rental for as long as you like, whether it's a week or ten years.
Purchase option
If you need to, you can also purchase the raise outright at any time throughout your condominium term. So, if you decide that the stairlift is right for you and that you need to have it as your own, it's quick and easy to extend your contract.
Even if you're on a fixed income, such as certain elderly and veterans, you might be able to afford a good stairlift that will help you reclaim your freedom and stay in your house. If you don't want your stairlift, give us a call at 800-248-8800 or 215-335-7940 and we'll put it off for you, leaving no trace behind.