Have you recently suffered from an injury in your back, knee, or any other areas which have restricted your movement at home? Sometimes, even a cardiac arrest can cause such mobility restrictions. Most importantly, you will be restricted from moving up and down the stairs. But it can be extremely inconvenient to stay confined in this manner. That is why what you should do is go for a stair lift. It is a highly convenient and safe equipment to have at home. And if your injury is temporary, then you can also go for a stairlift rental. We, at Interstate Lifts, can be the right choice for you. We are an established and reliable company which has been in this field for more than 40 years. We can provide you with high quality stair lifts and stair chairs for all kinds of stairs, right from street, narrow, too even curved. We are known for our quality products and utmost dedication towards all our clients. We can also help you with rental services and installation. So, if you are from Philadelphia, Delaware Valley, South Jersey, Wilmington, Delran, or Jenkintown, then you can opt for us.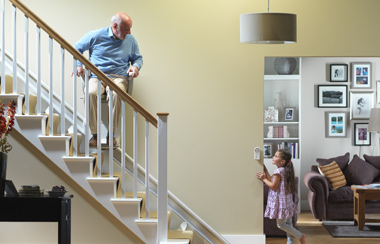 Here, we have put together a few ways in which hiring a stair lift rental would benefit you. Take a look. 
Usually, when you purchase a product, you also have to think about its cleaning and maintenance. You have to take it for repairs if something goes wrong. But such hassles can be easily avoided if you go for a rental service. It is no point in taking such hassle when you are only going to need the product for quite a short time.
When you go for a rental service and switch off buying the product, you are actually saving a lot of money. The rentals are minimal and if your need is temporary, then there is no point in investing a lot of money towards buying the product when you can rent it. Moreover, since the product is not yours, the maintenance cost is also not your responsibility.
So, if you are thinking of choosing our stairlifts rentals, contact us now.