Do you have a mobility restriction at home? Sometimes, due to knee pain, ankle pain, or sprain, or even severe arthritis, you might be recommended to not climb up and down the stairs. In such a scenario, you will need a stair lift at home. It is needless to say that this is one of the most important devices at home for such patients. Now if this stair lift stops functioning or showcases some problem, it will be a huge inconvenience for you. That is why you will have to immediately hire a stairlift repair service. We, at Interstate Lift, can be the right solution for you. We are one of the most established in reliable companies which have been in this business for more than 40 years now. Right from straight, narrow, to even curved stairs, we have stair lifts for all kinds of staircases. Along with sales and repair, we also provide rental facilities.  We are known for our high-quality products and our advanced features. So, if you belong to areas such as Philadelphia, South Jersey, Jenkintown, Ardmore, Marlton, or Princeton, Then you can opt for us.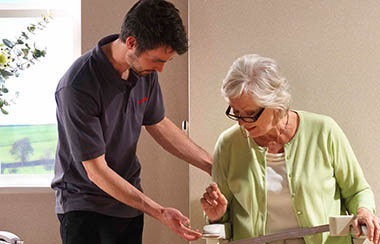 Here, we have put together a few things to know about a company offering new stair lift repair services. Take a look.
 You have to make sure that the company you're choosing for stairlift repairs has highly qualified, well-trained, and experienced professionals who can provide effective solutions for all kinds of stairlift repairs. That is why you must know about the efficiency and abilities of the professionals hired by the company before handing over the responsibility of your stairlift.
 you must have a set budget whenever you are hiring a stairlift repair service. You need to make sure that the amount charged by the company for such services is suitable for the budget you have in mind. That is why you must ask for free quotes and compare them with your budget before making a decision.
So, if you are interested in choosing our services for your stairlift, contact us today.