Mobility issues have become a common thing nowadays. It is not just dependent on the age of the people. People who are young too can face mobility restrictions due to back pain or cardiac arrests, or other chronic issues. If you or someone you know has this kind of a problem, then you should install a stair lift at home. It is highly useful and convenient equipment which will help the patient to independently climb up and down the stairs of the house. We, at interstate Lift, are an experienced and reputable company that can provide you with great stairlift solutions. Along with the sales, we also provide installation and servicing of the same. Right from straight, curved to customized staircases, our stair lifts are suitable for all kinds of stairs. So, if you are from areas including Cherry Hill, Delaware Valley, King of Prussia, Newark DE, South Jersey, or Wilmington, you can rely on us.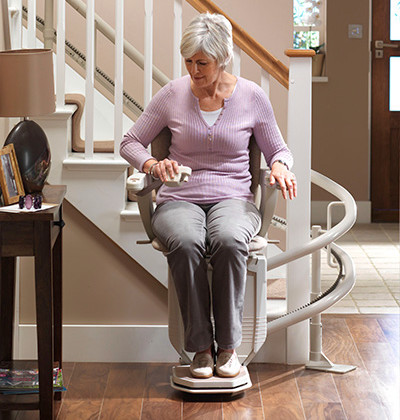 Here, we have put together a few questions that you must ask a company providing stair lifts. Take a look.
Do your stairlifts fit all kinds of staircases?
Every home is different and the staircase design will also vary from one another. Therefore, it is essential that you ask the company whether the stair lifts they offer is suitable for all kinds of stairs such as the straight or the curved ones. Some of these also have tight turns and landings and interior and exterior steps. So, ask these questions to check if it is a suitable choice for you or not.
Do you have rental facilities?
If you have a temporary mobility issue, you will not be interested in buying the stair lift. So, you should ask the company if they also offer these on rent.
How much do you charge for the stair lifts?
Regardless of whether you are going to buy these stair lifts or renting them, you should know the price or the rental rate. So, you should ask this question as well.
If you think we have the right answers to these questions, then quickly get in touch with us today.