Have you been asked by the doctors to limit your mobility for severe knee or back pain? Have you been advised to stay in bed after a massive heart attack? You need to install a stair lift at home in order to move around easily, from one floor to another without exerting much stress on yourself. This will also ensure that you do not have to depend on others to help you move. You can do this on your own as the stair lifts are equipped with safety features too which make sure you are safe from any sort of accident. We, at Interstate Lift, can be the right choice for you. We are an experienced and reliable company which can offer you state of the art stair lifts like Stannah charilift. We have the latest features and an easy operations systems which gives you a convenient experience. We also offer stair lift rentals if your requirement is temporary. So, if you belong to areas like Ardmore, Cherry Hill, Delran, King of Prussia, Princeton, or South Jersey, then you can reach out to us.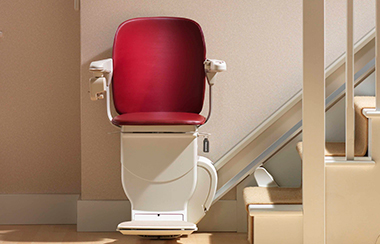 Here, we have put together a few crucial things to look out for while choosing your chairlifts. Take a look.
Operations
You have to be careful that it will be used by people who are not so fit physically. Even aged people might be using the stair lift. So, you need to make sure that the operating mechanism are easy and suitable for them.
Budget
You should decide on the budget before going to buy the stair or chairlifts. You need to make sure that the price of the chairlifts are feasible for your pockets. Take quotes in advance from several companies and then compare them to choose wisely.
So, if you think we have the chairlifts that you need, then contact us today.