Do you or someone you know at home have difficulty in moving up and down the stairs? Sometimes due to an accident, cardiac arrest, or simply old age can restrict your movement even inside the house. It can be extremely inconvenient and uncomfortable to be limited to one space. Moreover, if the person is living alone, it can be a little bit of a problem too. If you feel this is encroaching upon your inconvenience or it gets lonely to be stuck on one floor, you should get hold of chairlifts at home. These are sleek, smart, and very useful. We, at Interstate Lift, can be the right choice for you. We are an established and experienced company that has been in this field for more than 40 years. We can offer you a Stannah chairlift for normal, curved, and even custom stairs. We also provide rentals and chairlift installations to make your lives easier. We are known for our quality products and affordable pricing. So, if you are from areas like Philadelphia, South Jersey, Cherry Hill, Marlton, Moorestown, or Wilmington, then you can opt for us.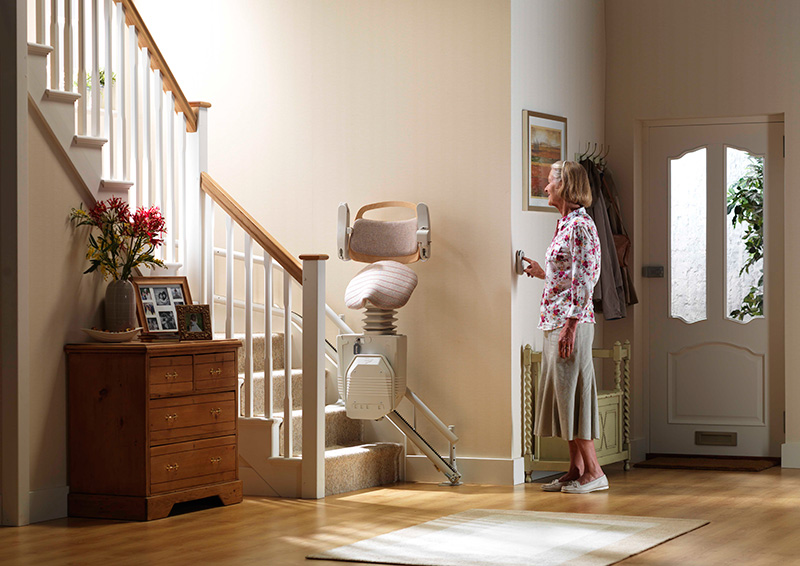 Here, we have put together a few crucial things to check about the company offering you Stannah chairlifts. Take a look.
First of all, you should ensure the company you are choosing for stairlifts have a good standing in the market. You should go through their customer reviews and online ratings to know if you can trust them or not. Checking the reputation will ensure you are making a reliable choice.
You should also keep an eye on the price of the products the company is offering. You cannot exceed your set budget no matter how important it is. You should take quotes in advance and match it with your budget once.
And if you are thinking of getting our products, then contact us today.