Do you have any kind of mobility restrictions? Sometimes due to a cardiac arrest or back pain or knee pain, you might be advised to take a rest without exerting any pressure on your back or feet. But this can be a little bit annoying and challenging because you cannot stay confined to one area for too long. You might also want to move up and down the stairs for some useful requirements. For such requirements, it becomes easier if you have a stair lift or chair lift at home. We, at Interstate Lifts, can be the right choice for you. We are an established and reliable company which has been in this field for over 40 years. We bring you one of the most advanced Stannah stairlifts which is suitable for all kinds of staircases, starting with straight, curved, or narrow to even customized staircases. We are known for our advanced features and commitment towards all our clients. So, if you are located in areas like Wilmington, Philadelphia, South Jersey, Delaware Valley, Cherry Hill, or Marlton, then you can choose us.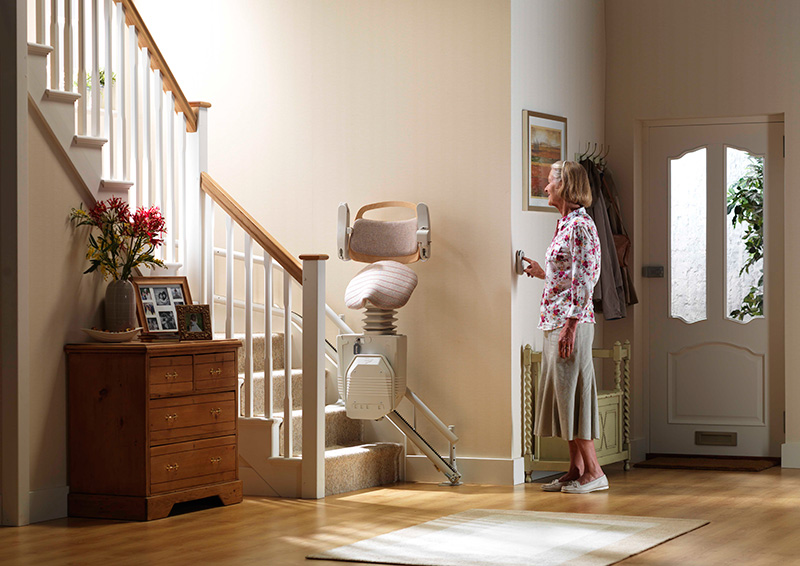 Here, we have put together a few things to check about the Stannah stairlift before buying. Take a look.
Whenever you are buying a product, you have to ensure that it is going to last you for a long time. After all, you are going to invest your hard-earned money in it and it should be durable. That is why you should check that the stair lift is made of good quality materials or not so that it can serve you well for a long time.
One most crucial concern that many homeowners using such stairlifts have is the safety of the device. You must check if the equipment is facilitated with safety features so that you or your loved ones using the lift do not come across any accident and get serious injuries.
So, if you are interested in our stairlifts, contact us now.