Do you or anyone in your home have trouble climbing up a staircase? For anyone who is unable to walk, it can be very difficult to climb stairs in and about your own home. A stairlift is an electric-based device that will carefully lift you up and down the staircase in your home. These stairlifts can either be installed in your staircase railing or on the wall as per your comfort. Stannah stairlift is one of the best when it comes to stairlift solutions.
At Interstate Lift, we have an experienced team of engineers who are well experienced in installing quality stairlifts from Stannah as well as other manufacturers. We strive to make sure that you or your loved ones can have easy access in and around your home. We provide our services to Philadelphia, Delaware Valley, South Jersey, Wilmington, Mt. Laurel, and Moorestown. If you are from any of these areas, you can contact us for more information.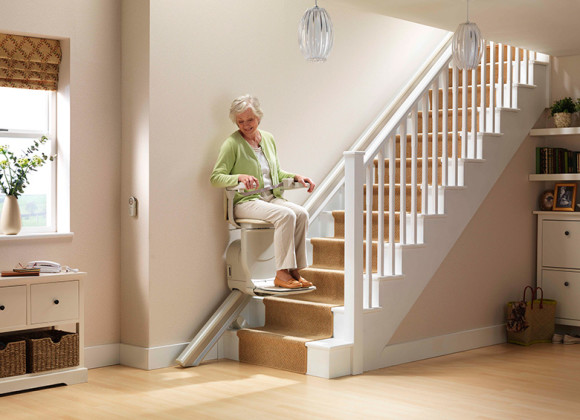 Here are some more benefits of installing stairlifts in your home:
Even though you may be able to walk perfectly on flat surfaces, it can be a pain to climb stairs if you suffer from joint pain, arthritis or any other bone injury. It can be a huge pain to just lift your legs to even go to the second floor of your home. A stairlift can provide you with a comfortable and safe alternative. It will prevent you from any kind of pain that prevents you from climbing upstairs.
If you use a wheelchair to move around your house, you probably need the help of other people to go up the stairs. A wheelchair limits you to the first floor of your home and you are forced to take the assistance of other people for simple tasks. A stairlift will give you the independence to move about on your own and have access to all the floors of your house easily.
So, if you are interested in our services, contact us today.