Do you have severe knee pain, backache, or have recently suffered from a cardiac arrest? If you have these kinds of issues, it is quite natural that you will be restricted from the movement for a couple of days. However, being confined to one part of the house can be a little annoying and inconvenient. That is why nowadays, we have stairlifts for you. This will allow you to move from one floor to another without causing any stress on your affected area. We, at Interstate Lifts, can be the right choice for you. We bring you a wide range of stairlifts and chairlifts from a reputable brand like Stannah. We are known for our latest features equipped with the most advanced technology along with our efficient and reliable services. So, if you are located in areas like Philadelphia, Wilmington, South Jersey, Delaware Valley, Cherry Hill, and Marlton then you can opt for us.
Here, we have put together a few questions to ask a company offering you a Stannah stairlift. Take a look.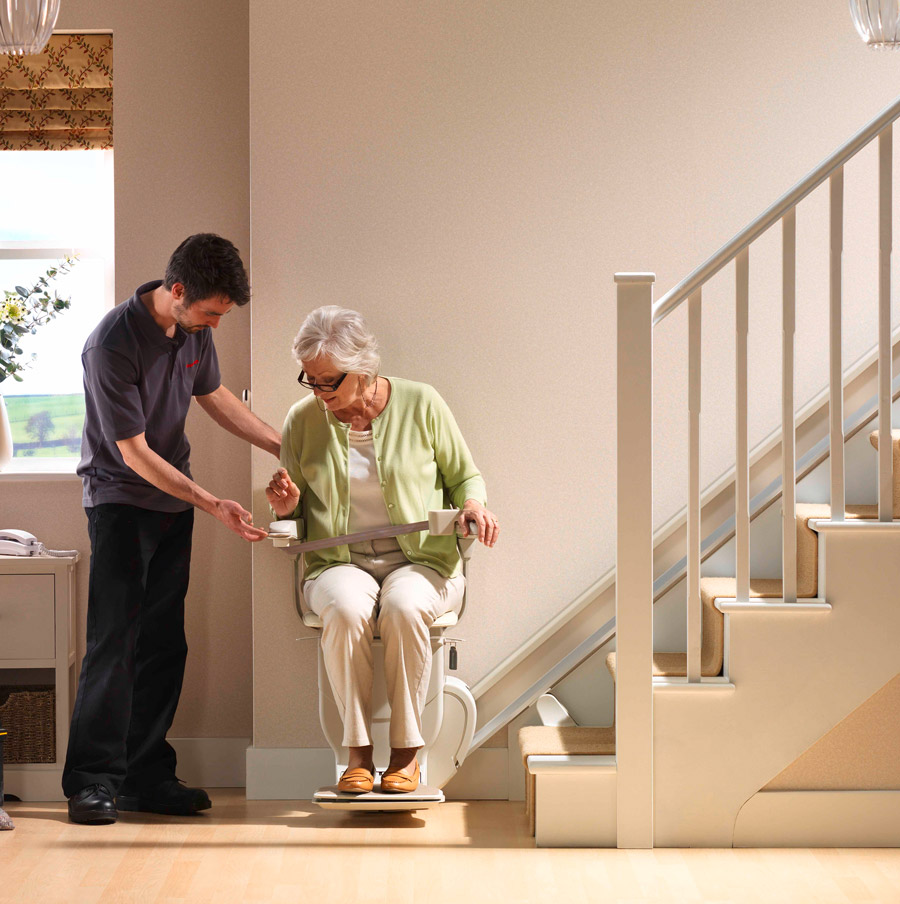 Do you provide installation services?
You must understand that a stairlift needs to be installed to enjoy its complete benefits. It is more convenient if you can get the company to install the stairlift for you. Otherwise, you will have to bear the hassle of looking for another company that will get the installation done. That is why you should ask if they offer installation services as well.
How much does this stair lift cost?
You will have to think about the budget when you are making this purchase. That is why you need to ask the company to provide you with free quotes about the stairlift so that you can understand if it is suitable for your budget or not. If needed, you should compare these quotes with others so that you can find the one that seems most appropriate for your pockets.
So, after getting these answers, if you are interested in choosing us, contact us today.