Do you have mobility issues? Or do you know someone at home who has been asked to restrict their mobility? Sometimes, due to several issues, one can be asked to take rest on their bed, especially walking up and down the stairs is not allowed. Some people face injuries on their legs, knees, or ankles while others might have back pain. Even cardiac arrests can restrict your mobility. That is why it is beneficial if you have a stair lift at home. You can climb the floors up and down without having to move or exert any stress. And if the need is temporary or you cannot afford an entirely new one, you can always go for the used stair lifts too. We, at Interstate Lift, can help. We can offer you high-quality stair lifts. We are an experienced and reliable company which ensures that your mobility issues do not come in the way of leading a normal life. We are in this field for 40 years and are constantly evolving our products to ensure better functionality and convenience. If you are from areas like Delaware Valley, Mt Laurel, Newark DE, Philadelphia, South Jersey, or Wilmington, then you can rely on us.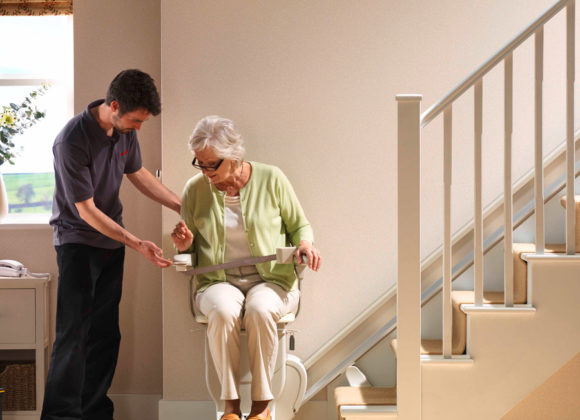 Here, we have put together a few questions to ask a company offering you stair lifts. Take a look.
Do you have safety features installed in the stair lifts?
You are dealing with patients here who are not physically fit. So, you have to make sure they are safe on this stair lift. You have to ask the company about the different kinds of safety features that are installed in the stair lifts.
How much do you charge for the stair lifts?
Whether you are buying a used one or a new one or simply going for a rental one, you need to still check the price of the stair lifts or the rental charges for the stair lift so that it suits your budget. Ask about the charges for the stair lifts before taking a decision.
After getting the answers, if you think we can be a good choice for you, then contact us now.