If you have difficulty climbing up the stairs in your home, then we are sure that you might have a stairlift installed. However, many people are not aware of the fact that used stair lifts are also bound to wear and tear with time and need routine maintenance. Although stairlifts can last for a long time, it is a good idea to service them from time to time in order to prevent injury to people who use them.
At Interstate Lift, we strive to provide the most professional and caring services to all of our customers. Whether you have straight, curved or custom made stairlifts, our team of engineers is well experienced in repairing any stairlift with guaranteed satisfaction. We provide our services to Philadelphia, Ardmore, South Jersey, Jenkintown, King of Prussia and Cherry Hill. If you are from any of these areas, you can contact us for a free home evaluation.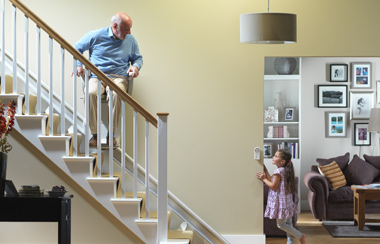 Here are two more benefits of repairing used stair lifts:
Breakdowns can happen to stairlifts if they are not serviced regularly. In worse cases, the screws may rust and become loose causing the stairlift to come out of its position. This will cause injury and create more accessibility problems. If you service your stairlifts regularly from a reputed company, it is very reliable and you do not have to worry about your stairlifts breaking down unexpectedly.
A new stairlift can be quite expensive if you want to get a good one from a reputable company. The cost of getting a new one is significantly much higher than the cost of routine stairlift maintenance. If you want to save yourself money in the long run, it is advisable to routinely service and maintain your stairlifts.
So, if you are interested in our services, contact us today.