Have you been recently recommended to be confined to one part of the house? Have you been especially asked not to climb up and down the stairs? This is quite common when you have any kind of back ache, knee pain, sprain in your ankles, or even suffer from a cardiac arrest. In such a scenario, you should opt for stair lifts or chairlifts at home. These are totally safe and comfortable to use. But if your restriction is for a short time, instead of making this kind of an investment, you should go for the used stair lifts. We, at Interstate Lift, can be the right choice for you. We are an established and reliable company with more than 40 years in this field. We can provide you with a wide range of stair lifts and chairlifts from renowned brands. We also help you with lease or rental chairlifts and stair lifts. We are known for our high quality products along with our customer oriented approach. So, if you belong to areas such as, Wilmington, Philadelphia, Marlton,  Moorestown, Delaware Valley, or Ardmore, then you can opt for us.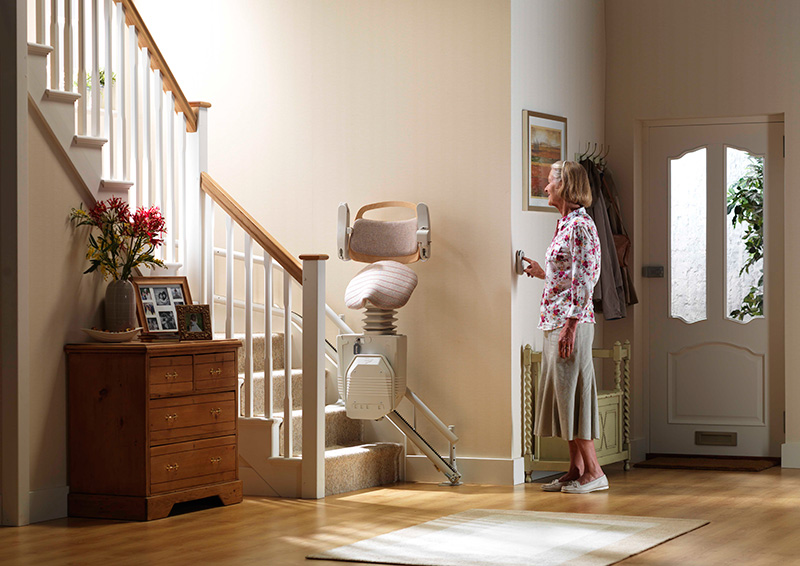 Here, we have put together a few questions to ask a company offering you used stair lifts. Take a look. 
Can you help with installation?
Simply by choosing or renting the stair lift will not help. In order to enjoy its benefits, you have to get it installed in the house. That is why you have to ask the company they can help you with the installation service or not. Or else, you will have to look for another company separately just to get it installed.
How much will you charge for these used stair lifts?
If you get an estimated rate for the amount that they will charge for these used stair lifts, it will be easier for you to match it with your budget before taking a decision. You could also use these quotes to compare it with others and then choose the one that seems most affordable for you. That is why you should ask the company if they can help you with some free quotes.
So, after getting these answers, if you are thinking of choosing us, contact us today.