3 Major Benefits of Buying Used Stair Lifts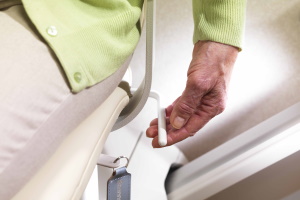 There are several advantages to buying used stair lifts. Interstate Lift provides used stair lifts in good conditions to people who need them in South Jersey, Wilmington, Philadelphia, Ardmore, Moorestown, Newark, DE.
Here are three key advantages:
Cost savings: One of the most significant advantages of buying a used stair lift is the cost savings compared to purchasing a brand new one. Stair lifts can be quite expensive, and opting for a used model can provide significant savings. By buying used, you can often find a stair lift at a fraction of the cost of a new one, making it a more affordable option for many people.
Availability: Another advantage of buying used stair lifts is the increased availability of models and options. When purchasing a new stair lift, you might be limited to the current models offered by manufacturers. However, when buying used, you have access to a wider range of models from different manufacturers. This allows you to choose a stair lift that fits your specific needs and preferences, such as size, features, and design.
Immediate installation: Buying a used stair lift can provide the advantage of immediate installation. Since the unit is already available, you can arrange for its installation soon after the purchase. This is particularly beneficial for individuals who have an urgent need for a stair lift due to mobility issues or safety concerns. With a new stair lift, there may be a waiting period for manufacturing and delivery, which can be avoided when purchasing a used one.
It's important to note that when buying a used stair lift, you should thoroughly inspect the equipment, ensure it is in good working condition, and consider factors such as warranty, maintenance history, and compatibility with your staircase configuration. Consulting with a professional or reputable dealer can help you make an informed decision and ensure the used stair lift meets your requirements. Do not hesitate to call us.