Do you or someone you know is suffering from a mobility issue? Sometimes due to an accident, cardiac arrest, or any other disease, one's power of movement is compromised. But that does not mean he or she has to lie down on the bed all day. They can simply make use of the chair lift and go up and down the stairs. We, at Interstate Lift, is the right choice for you. We have a high-quality, modern, and quite advanced chairlift which will make your lives more convenient and easy. For those whose mobility restrictions are temporary, we also provide a rental service so that you don't have to invest a large amount of money just for a few days. We are known for our highly modern technology, advanced features, and competitive pricing. So, if you are from areas likeKing of Prussia, Marlton, Mt Laurel, Princeton, South Jersey, Wilmington, you can resort to us without any further delay.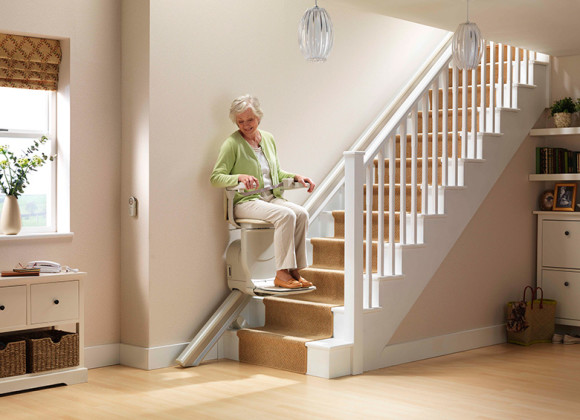 Here, we have put together a few ways in which installing a chairlift can help. Take a look. 
First of all, it provides independence to the patient. People who face such mobility restrictions will be able to tell you that how frustrating it feels to depend on someone for something as trivial as climbing another floor. Having a chairlift will make them more self-sufficient, which will in turn, keep them happy. 
When you have a safe and sound device to take care of the loved ones suffering from mobility issues, it gives you a sense of peace too. You don't have to be constantly worried about how they will move up and down the stairs and they will do it on their own.  
So, if you are thinking of considering us for our range of chairlifts, then quickly get in touch with us today.