Due to limited mobility, weak muscles, and a lack of stability, the stairs may become too difficult to navigate for some seniors. A stair chair will be the fastest and cheapest solution if you can no longer use the stairs at home. Using a stair chair will relieve pressure on your joints and your body as a whole and help reduce the risk of falls and injuries. When you use the stair chair, it will give you more self-assurance and tranquility.
Let us look at the reasons for installing stair chairs: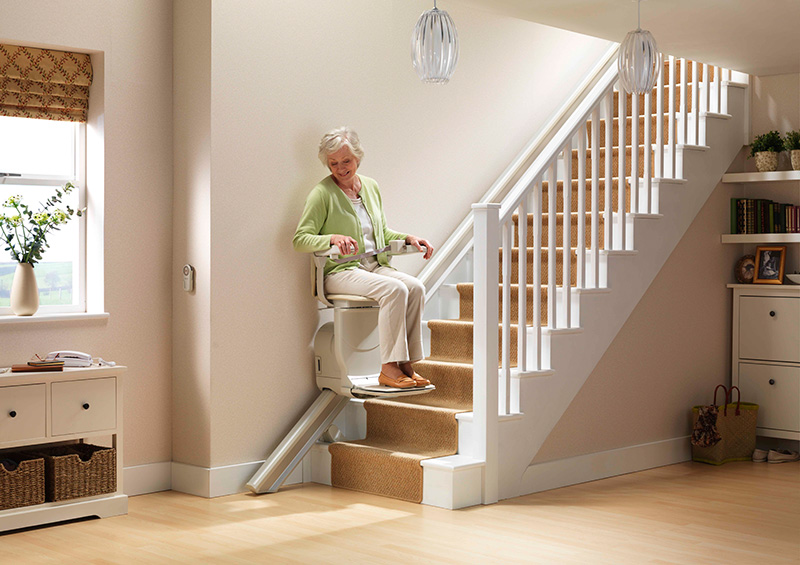 Safety – Prevents Injuries
Taking a motorized chair up and down the stairs, which are one of the most common places where there is a high risk of falling, lowers the chance of getting hurt at home. A broken hip, broken leg, or any number of other serious injuries can result from missing one step while walking up or down a staircase.
It is simple to operate
You can use a stair chair by sitting on the seat, fastening your seatbelt, pressing and holding the rocker switch on the chair's armrest, and then going up or down the stairs. The armrest that is most convenient for you can serve as the location for the rocker switch.
Restores Independence
If you can't use the basement or upper level of your two-story house because of the stairs, you might feel like you've lost your independence. You can regain your independence and freedom by installing a stair lift, which will give you safe and simple access to the basement or upper level of your home.
At Interstate Lift, we comprehend the choice to have a step lift introduced in your home may be troublesome, yet we're here to help. We work with you to ensure you have the right step lift to suit your requirements and your financial plan. Contact us if you reside around Philadelphia, South Jersey, Wilmington, Mt. Laurel, Delaware Valley, and Princeton areas.